DNR Offers Guidance for Striped Bass Season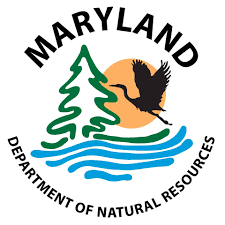 Marylanders are reminded that the governor's Stay at Home directive to reduce COVID-19 transmission remains in place, and recreational fishing and boating are currently prohibited. Fishing for sustenance is allowed, which means anglers must catch and keep any legal fish and should return home as quickly as possible after doing so.
Under those guidelines, trophy-sized striped bass may be targeted in the Chesapeake Bay from May 1 through May 15 with a limit of one fish per person, with a 35-inch minimum size limit. All conservation regulations for this season can be viewed on the Maryland Department of Natural Resources website.
Charter boats and commercial fishermen, which are regulated as part of the food supply chain, can continue operating but must abide by social distancing guidelines and may not have more than 10 individuals (including captain and crew) on the vessel at any time. Following U.S. Coast Guard guidelines, the department recommends charter boat operators consider implementing additional safety protocols such as regular disinfecting of surfaces and using personal protective equipment.
Maryland Natural Resources Police will be on patrol to assure these rules and guidelines are being followed.
Stay Connected - DFA Social Media