Delmarva Fisheries Association

The objective of DFA is to unify the different sectors of the seafood industry so that internal differences can be resolved and the industry can speak as a unified voice on issues that are critical to maintaining a vibrant domestic seafood industry in the DelMarVa region.
Importance of the Seafood Industry in the Delmarva Region 
A flourishing domestic seafood industry is critical to the aesthetic, cultural, economic and social environments in the Delmarva region. Members of the seafood industry are active in parent-teacher associations, serve as volunteer firefighters, elected officials and youth sports coaches and act as civic leaders of the communities within the Delmarva region.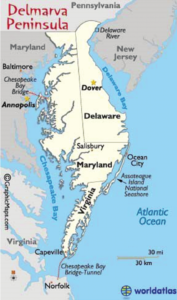 The economy of the region is dependent on a thriving seafood industry, which supports tourist, retail, wholesale and service industries that keep the region economically viable. Many families in the region have been in the seafood business for multiple generations and form the cultural and social fabric of such communities. 
A balance needs to be restored between concerns for the natural environment and other concerns critical to the maintenance of a vibrant human environment in the region. The industry wholeheartedly supports maintaining the quality of the natural environment as the industry springs from its bounty. The benefits of programs, regulations and permits that impact the industry have to be weighed against the harm such programs, regulations and permits impose on the human environment. DFA strives to restore that balance.