Recent News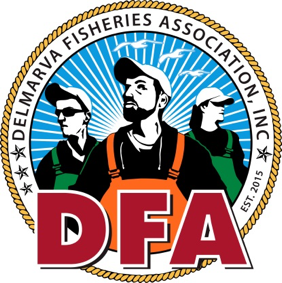 Chesapeake Bay watermen send an SOS: 'It's a big hit'
E&E News
Heavily lobbied menhaden bill finally emerges
Daily Press (Newport News, Va.)
Army Corps begins to remove 5.5 million cubic yards of material from Baltimore Harbor channels
Why Its So Hard to Build Offshore Wind Power in the U.S.
Bloomberg Businessweek, 1 October 2019
President's Windmill Hatred is a Worry for Booming Industry
AP News, 30 September 2019
Trump Aide Offers No Guidance on Vineyard Wind
CommonWealth, 27 September 2019
Virginia Fisheries Managers Uphold Striped Bass Emergency Regulations that Cut the Take in Half
Daily Press, 24 September 2019
A Rockfish Reckoning
Bay Weekly, 20 September 2019
Open-Water Sites Producing Oysters with Bay's Briny Sweetness
Bay Journal, 18 September 2019
2019-2020 Oyster Season Dates, Limits
MDNR, 16 September 2019
VIMS, East Coast Partners to Accelerate and Localize Desirable Traits
VIMS, 16 September 2019
Plan to Reduce Raw Sewage in Susquehanna River Not Good Enough: Harrisburg Mayor
PennLive, 5 September 2019
The Most Widespread Chesapeake Bay Dead Zones in 35 Years
WBOC, 29 August 2019
Low Salinity Suspected for Poor Crab Harvest in Upper Chesapeake
Virginia Mercury, 27 August 2019
State Commission Approves New Emergency Regulations to Protect Striped Bass Numbers
Virginia Mercury, 27 August 2019
Early August Hypoxia Report
MDNR, 26 August 2019
Ocean Warming has Fisheries on the Move, Helping Some but Hurting More
The Conversation, 19 August 2019
Changes are Ahead for Striped Bass
The Enterprise, 4 August 2019
June 28, 2019
Near-Record Dead Zone Forecast for Chesapeake Bay, Gulf of Mexico
The Virginian-Pilot
Maryland Opens 2019 Oyster Management Plan for Public Comment, Drawing Debate
WBOC
June 27, 2019
Fishermen Say Vineyard Wind's Turbine Relocation Makes No Difference
South Coast Today
Take Me to the Water
Chesapeake Bay Magazne
June 26, 2019
Maryland, Virginia Ease Crabbing Limits
Bay Journal
Study Projects Significant Choptank Ricer Crab, Perch Harvests Thanks to Oyster Reef Restoration
WBOC
June 25, 2019
Striped Bass Advisory System Helps Anglers Protect Species
DNR
Study Finds Maryland Oyster Sanctuaries Likely to Boost Crab, Perch Fisheries
Bay Journal
U.S. House Approves Increased Funding for Chesapeake Bay Cleanup, but Senate Support Uncertain
Baltimore Sun
Blue Crab Catch Limits Loosened
Chesapeake Bay Magazine
Northeast Fisheries Observer Program Sea Day Schedule 2019_2020
NOAA
June 24, 2019
Proposal to Aerate Bay: Breath of Fresh Air or Pipe Dream?
Bay Journal
A "Long, Creeping Change": As Climate Warms, Virginia Fisheries Struggle to Adapt
Virginia Mercury
June 20, 2019
Warming Waters May Be Driving Flesh-Eating Virus to East Coast Beaches
Smithsonian Magazine
New Study Finds Surfclams Uniquely Resilient in Face of Climate Change
Saving Seafood
A Country Boy from East Baltimore
Chesapeake Bay Program – June 19, 2019
Has the "Frankenfish" Invasion of Pennsylvania Grown Much, Much Worse?
PennLive – June 14, 2019
Northern Snakeheads Caught in Conowingo Dam Fish Lift
DNR – June 13, 2019
Large Summer "Dead Zone" Forecast for Chesapeake Bay after Wet Winter and Spring
UMCES – June 12, 2019
June 11, 2019
Worse than BP Oil Spill: Damage from Flooding, Spillway Release Hits Miss. Hard
Coastal News Today
Pittsburgh Restaurants Send Oyster Shells East to Restore the Chesapeake
Pittsburgh Current
June 10, 2019
As Blue Catfish Multiply in Chesapeake Bay, Watermen Pursue New Catch
Washington Post
Biologists Fear Catfish Spread after Last Year's Record Deluge
Bay Journal
Cooperative Research Branch Seeks Stakeholder Input
NOAA – June 7, 2019
DNR Secretary Joins Chesapeake Conservancy Board
BayNet.com – June 6, 2019
June 3, 2019
Why You Want Oysters and a Salt Marsh Between You and a Hurricane
Vox
Rain Washed 260 Million Gallons of Sewage into Inner Harbor in 2018, but Report Deemed Water "Swimmable" During Dry Weather
The Baltimore Sun
House Approves Increased Federal Funding for Chesapeake Bay Program
Bay Journal
NOAA Announces New Plans for Engaging with Recreational Fishermen
NOAA

Opinion: Hogan Veto a Wise Decision (by DFA Chairman, Rob Newberry)
The Star Democrat – June 2, 2019
A Different Fish Story
Chesapeake Quarterly – June 2019
Opinion: New Limits Raise Doubts about Striped Bass Management Success Story
Press of Atlantic City, 31 May 2019
Conflict Over Fish and Wildlife Management is in the Rise. Here's Why
Ensia, 29 May 2019
If They Build It, Will the Oysters Come?
Washington Post, 25 May 2019
Gov. Hogan Vetoes Oyster Fishery Management Plan
WBOC, 24 May 2019
Opinion: Rolling Back Clean Water Rules Would Devastate the Potomac, Bay
Bay Journal, 23 May 2019
Atlantic Scallop Haul Tops 60 Million Pounds
National Fisherman, 23 May 2019
Report: Low Health Score Rains on Chesapeake Bay Recovery
Chesapeake Bay Magazine, 23 May 2019
2018 Bay Health Report Shows Decline; Overall Trend Good
WBOC, 22 May 2019
Chesapeake Bay Helped by Donated Oyster Shells from Across U.S.
Patch, 22 May 2019
Blue Crab Stock Healthy with Above Average Abundance
Southside Daily, 19 May 2019
Circle Hooks Aim to Decrease Amount of "Dead Discards"
Capital Gazette, 18 May 2019
Groups Hope to Plant More Oysters on Reefs in Severn River after High Survival Rate Last Year
Capital Gazette, 16 May 2019
Illness Fears Thwart NJ oyster Colonies that Would Aid Water
CTPost, 16 May 2019
Opinion: Climate Change Poses a Threat to Cultural Heritage
Scientific American, 16 May 2019
More Humpback Whale Deaths Under Investigation
Chesapeake Bay Magazine, 14 May 2019
Chesapeake Blue Crab Population Grows Despite 2018's Rains
Bay Journal, 7 May 2019
With Environmentalist Support, Alaska Rep, Don Young Files Anti-Aquaculture Bill
Seafood Source, 7 May 2019
ASMFC Says Rockfish Harvests Need to Be Cut 17 Percent
Bay Journal, 6 May 2019
Some Crab Meat Prices in Maryland are the Lowest They've Been in Years
ABC 47, 6 May 2019
MD, VA Legislatures Tackle Oyster Issues with Mixed Reactions
Bay Journal, 6 May 2019
Chesapeake Bay Blue Crab Rebounding in 2018, Led by Near-Doubling of Juvenile Crab Population
The Baltimore Sun, 6 May 2019
Focus on Dead Discards as Maryland Confronts Steepest Decline in Rockfish since 1992
WUSA, 6 May 2019
Maryland Stresses Practical Striped Bass Conservation Efforts
DNR, 3 May 2019
Is Smith Island Sinking? Army Corps of Engineers' Multi-Million Dollar Project Hopes to Stop Erosion
WJZ 13, 2 May 2019
Commissioners Move to Deny Oyster Moratorium Hearing
The BayNet.com, 1 May 2019
2019 Blue Crab Winter Dredge Survey Results
DNR, May 2019
Maryland Under Pressure to Cancel Trophy Rockfish Season
WUSA, 29 April 2019
Opinion: Maryland's Rockfish Challenge
The Baltimore Sun, 29 April 2019
For the Love of Oysters (featuring DFA Member, Jason Ruth)
Restore America's Estuaries, 26 April 2019
"Wetter and Wilder": How Climate Change Could Muck Up the Chesapeake's Recovery, and What's Being Done About It
NBC, 25 April 2019
NOAA Scientist: Offshore Wind Projects Will Likely Affect Viability of Fishery Surveys
SeafoodSource, 19 April 2019
Maryland Officials Join Opposition to Offshore Seismic Tests
Maryland Matters, 18 April 2019
In Northeast, More Research Needed on Offshore Wind Impact's on Fishing
Energy News Network, 17 April 2019
Wildlife Officials Have Concerns About Virginia's Striped Bass Population
ABC 13, 12 April 2019
New Law Permanently Protects Chesapeake Oyster Reefs
ABC 7, 11 April 2019
Waterways in Dorchester County Reclassified for Shellfish Harvesting
MDE, 9 April 2019
How Will Changing Ocean Chemistry Affect the Shellfish We Eat?
NOAA, 9 April 2019
Maryland Lawmakers Double Down on Contentious Restoration Efforts
The New Food Economy, 9 April 2019
Chesapeake Bay Water Quality Approaches Modern Record
Fishing Wire, 5 April 2019
Hogan Holds Up Mallows Bay Sanctuary to Address Watermen's Fears of Losing Livelihood
Bay Journal, 4 April 2019
Political Notes: Legislative Work Will Continue Even After General Assembly Recesses
The Frederick News-Post, 4 April 2019
Annual Bay Barometer Report
Chesapeake Bay Program, 2 April 2019
There are many important pieces of legislation before the General Assembly this session. Use this guide to see what's happening with bills that affect our industry. In conjunction with the Clean Chesapeake Coalition, DFA has sent a veto request to Governor Hogan following the passage of House Bill 298 which codifies the five restoration sanctuaries despite conflicting evidence about their performance. The Maryland Rural Counties Coalition has also requested a veto. On April 4, the Governor responded and did veto this harmful legislation. Unfortunately the veto was subsequently overridden by both chambers of the General Assembly.
MD Legislators Increase Protection for Oyster Sanctuaries in 5 Bay Tributaries
Bay Journal, 29 March 2019
Panel Makes Suggestions to Save the Stripers
Maryland Independent, 28 March 2019
Just as the Chesapeake Bay Recovers, its Funding is Stripped Away
The Independent, 27 March 2019
VIMS Inventories Every Foot of the Chesapeake Bay Coastline
Daily Press, 26 March 2019
NOAA, BOEM, Fishing Industry Sign New MOU
NOAA, 26 March 2019
Drones Change the Way Advocates Protect the Environment
Maryland Reporter, 18 March 2019
New Boat Shrink Wrap Recycling Program Launches
Chesapeake Bay Magazine, 18 March 2019
Thinking Big Picture: Engineering with Nature
NOAA, 14 March 2019
On March 14, 2019, Governor Hogan released a video highlighting the struggles of Maryland's Seafood Industry in the face of the Trump Administration's 2018 decision to award H-2B Visas by lottery, rather than following the precedent set in previous years.

On March 29th, 30,000 new visas were released, generating a cautious sigh of relief from local watermen. Cautious because, while the crisis may have been avoided for the 2019 season, there is a very real concern that the 2018 fiasco will be repeated in future years unless permanent measures are put in place to protect American businesses that rely on these seasonal workers to perform jobs that local laborers have historically been unwilling to perform in sufficient numbers to fill demand.
Senators Join Effort to Boost Funding for Chesapeake Bay Cleanup
Daily Press, 10 March 2019
Trump Official said Seismic Air Gun Tests Don't Hurt Whales. So a Congressman Blasted Him with an Air Horn
Chicago Tribune, 9 March 2019
Draft Oyster Management Plan Published Among Debate in General Assembly
Capital Gazette, 9 March 2019
VA Won't Be Penalized Over Menhaden Regs if it Stays Under Cap
Bay Journal, 5 March 2019
Farmers See Major Improvements in New Clean Water Proposal
Penn Live, 4 March 2019
Private Oyster Farming has Helped the Chesapeake Bay, but Not Everyone is Happy with the Practice
Baltimore Sun, 28 February 2019
Comments Sought as DNR, Lawmakers Weigh Options for Managing Maryland's Oysters
Bay Journal, 27 February 2019
Oyster (Legislation) Season Arrives in Annapolis
Capital Gazette, 15 February 2019
Virginia Escapes Sanction – for Now – that Could Shut Down Menhaden Fishing
The Virginian-Pilot, 13 February 2019
Maryland Oysters Take a Hit from a Year of Extreme Rain
Bay Journal, 13 February 2019
Lawmakers Want Exelon Held Responsible for Conowingo Cleanup
Maryland Matters, 11 February 2019
Maryland Could Be Banned from Dredging Man O'War Shoal
Capital Gazette, 10 February 2019
Legislation Would Extend Ban on Ray Fishing Tournaments after DNR Misses Deadlne
Capital Gazette, 9 February 2019
Watermen, Environmentalists Debate over Dredging Prehistoric Oyster Bar
WBOC, 5 February 2019
Maryland Bill Aims to Convert Five Bay Waterways into Permanent Oyster Sanctuaries
WBOC, 3 February 2019
Opinion: Chesapeake Bay Will Feel the Consequences of Federal Shutdown
Capital Gazette, 1 February 2019
Department of the Environment to Monitor Air Near Poultry Houses
MDE, 29 January 2019
Sea Level Rise Imperils Historic Grave Site on Eastern Shore of Maryland
DelMarVa Now, 29 January 2019
Time to Consider a Full Half Measure
Kent County News, 27 January 2019
VIMS Reaches Out to Crabbers for Guidance on Derelict Pots
William & Mary, 22 January 2019
Oyster Restoration: It's Easier Said than Done
WYPR, 21 January 2019
Eastern Shore Native is Maryland's New Secretary of Natural Resources
Chesapeake Bay Magazine, 20 January 2019
Governor Larry Hogan Proposes Major Investments for Maryland Environment, Chesapeake Bay
MDNR, 18 January 2019
16 January 2019
Yesterday in Annapolis, Delmarva Fisheries Association (DFA) and the Clean Chesapeake Coalition (CCC) co-hosted the inaugural Chesapeake Environmental & Economic Summit, an informational summit for new and returning Maryland General Assembly legislators. Three panels focused on the economic and environmental challenges that face working watermen and farmers of Maryland amid ongoing Chesapeake Bay water quality improvement efforts. For too long, those who rely on the bounty of the land and water have been demonized when discussion turns to environmental issues. Despite the fact that we form an integral part of the fabric of our economy, culture and heritage, our members are often left out of the conversations about public management and regulations that affect our livelihoods. CCC & DFA joined together to share with our State representatives and local officials sustainability plans that are based on scientific research, demonstrated success and concern for the welfare of all of the inhabitants around the nation's largest estuary. We advocate for solutions that bring stakeholders together to engage their skills and resources in efficient and fiscally responsible ways. You can download the Summit materials here.
Lawyers not Cannons the Big Guns in Latest Round of Oyster Wars
Bay Journal, 14 January 2019
For Decades, Scientists Thought Sturgeon had Vanished from Maryland Waters. They're Delighted to Be Wrong
Baltimore Sun, 3 January 2019
Fisheries on both VA, MD Legislative Agendas for 2019
Bay Journal, 2 January 2019
$3 Million Approved for Oyster Recovery
Kent County News, 27 December 2018
Maryland Taking Steps Aimed at Addressing Climate Change
Capital News Service, 20 December 2018
Watermen: Open Anne Arundel Oyster Sanctuaries to Harvesting
Capital Gazette, 18 December 2018
"Just Short of a Crisis": Tensions Flare as VA Halts Oyster Seed Harvest in James
Bay Journal, 17 December 2018
New Research to Develop Guidance for Adapting to Shifting Fish Stocks
Lenfest Ocean Program, 17 December 2018
Bidding Bonanza! Trump Administration Smashes Record for Offshore Wind Auction with $405 Million in Winning Bids
U.S. Department of the Interior, 14 December 2018
Maryland Sea-Level Rise Projections Reveal Potential Impact of Inaction on Warming Climate
University of Maryland Center for Environmental Science (UMCES), 14 December 2018
Environmental Group Speaks Out Against Possible Omega Protein Certification
Public News Service, 12 December 2018
St. Mary's County, MD, Issues Moratorium on Use of Commercial Docks for New Aquaculture Leases
Bay Journal, 12 December 2018
Conowingo Dam Flood Gates Open Again After Record Rainfall
WBOC, 29 November 2018
City of Havre de Grace Could Increase Frequency of Dredging as More Sediment Comes Down Susquehanna
Baltimore Sun, 29 November 2018
Maryland Oyster Restoration Project Remains Stalled by Lack of Federal Funds
Bay Journal, 28 November 2018
Skipjack Windfarm Mariners Update
Deepwater Wind, 23 November 2018
An Island in the Chesapeake Bay is Eroding, and a UMD Researcher is Trying to Save It
The Diamondback, 16 November 2018
New Study: Chesapeake Oyster Decline Not Due to Overfishing
Bay Journal, 13 November 2018
12 November 2018
Our inaugural annual meeting was a great success! On November 10th, DFA hosted more than 30 people at Waterman's Crab House in Rock Hall, Maryland. Members and guests gathered to hear about progress made in 2018 and share their thoughts about our priorities in 2019. It was a great opportunity to reaffirm our shared commitment to a Bay management plan that considers the health of both the human and natural environment in our region. If you were unable to attend the meeting, you can view the Annual Meeting Agenda & Mission Statement and 2018 Action Summary by clicking on the corresponding links.
Maryland Could See Smaller, and Fewer, Oysters this Year, You Can Blame All that Rain.
Baltimore Sun, 9 November 2018
PlasticWatch Effort in Solomons Aims to Keep Plastic Out of the Waterways
University of Maryland, 2 November 2018
eDNA Emerges as Powerful Tool for Tracking Threatened River Herring in Chesapeake Bay
EurekAlert!, 1 November 2018
Research Links Dramatic Declines in Chesapeake Bay Oyster Population to Warmer Winters – Not Overfishing
Baltimore Sun, 30 October 2018
Sturgeon Making a Comeback in James River
Chesapeake Bay Magazine, 30 October 2018
Editorial: The Chesapeake Bay's Environmental Success Story is in Danger
The Washington Post, 26 October 2018
Sweet! Oysters Move into Domino Sugar Refinery
Chesapeake Bay Magazine, 25 October 2018
"In Another Decade or Two, We'll See a Different Chesapeake"
Bay Journal, 18 October 2018
Md.'s Striped Bass Index Above Average, Va.'s Remains Stable
Chesapeake Bay Magazine, 18 October 2018
MD NRCS Assists Waterman with Oyster Restoration Projects in the Chesapeake Bay
USDA
St. Mary's County Waterway Reclassified for Shellfish Harvesting
MDE, 15 October 2018
Baltimore City Judge Dismisses Conowingo Dam Lawsuit
WBOC, 12 October 2018
The Hurricanes, and Climate-Change Questions, Keep Coming
New York Times, 10 October 2018
New Study Helps Explain Recent Scarcity of Bay Nettles
EurekAlert!, 10 October 2018
Growing Tension Marks Simultaneous Uptick of Clam Dredging, Bay Grasses
Bay Journal, 9 October 2018
Abnormally Wet Summer Will Challenge Latest Gains in Bay Health
Maryland Reporter, 4 October 2018
Time Will Tell if Heavy Summer Rains Hurt Chesapeake Bay Oysters
WTOP, 2 October 2018
Oyster Season Opens
MDNR, 1 October 2018
Anne Arundel Stream Work Opens Up Fish Habitat
Capital Gazette, 30 September 2018
Statement on Recent Court Ruling on Aquaculture
NOAA, 26 September 2018
Gwynn's Island Homeowners Vow to Protest Plan to Float 700 Cages at Commercial Oyster Farm
Daily Press, 25 September 2018
Chesapeake Sees Unprecedented Jellyfish Scarcity
Chesapeake Bay Magazine, 25 September 2018
Virginia, Feds Reach Agreement on Tangier Island Jetty
Chesapeake Bay Magazine, 25 September 2018
With Cultivation, Have Oysters Become Too Perfect?
New York Times, 20 September 2018
State Announces Blue Catfish Purchasing Initiative
MDGS, 19 September 2018
Fishermen Worry Heavy Rains Could Affect Conowingo Dam Yet Again
WJZ 13 CBS Baltimore, 17 September 2018
"Pollution Diets": Federal Panel Plans Oyster Reed Restoration to Improve Chesapeake Bay Health
SouthsideDaily, 16 September 2018
For Chesapeake Watermen, Storm is Another Challenge in a Tough Year
The Washington Post, 13 September 2018
Southern Maryland County Puts Aquaculture Restriction on Hold
Bay Journal, 12 September 2018
Hurricane Florence, Already a Monster, is Due to Strengthen as 1 Million People are Told to Flee the US Coast
CNN, 11 September 2018
VA Gets a Year to Comply with Menhaden Limits or Face Moratorium
Bay Journal, 10 September 2018
Chesapeake Crab Industry Pinched by Work Visa Shortage
Bay Journal, 6 September 2018
Young Right Whale Likely Died from Entanglement
NOAA Fisheries – Greater Atlantic Region, 6 September 2018
MD Changes Plans, Picks Manokin River for Oyster Restoration Effort
Bay Journal, 5 September 2018

Chesapeake Bay Magazine, 4 September 2018
Oyster Farmers, Southern Md. Residents Clash Over Water Rights
Chesapeake Bay Magazine, 28 August 2018
Study of Chesapeake Bay Cownose Ray Urges Caution in Managing Population
WTOP, 24 August 2018
Raw Sewage Making Way from Erupting Manhole to Chesapeake Bay
WBALTV 11, 24 August 2018
Record Rains Continue to Pummel Clam Populations
WJZ 13 CBS Baltimore, 24 August 2018
Pollution, Freshwater Killing Clams in Chesapeake Bay
WBOC, 23 August 2018
Senate MSA Reauthorization a Step Back for Fishing Communities
The Hill, 21 August 2018
On Tape: Wind and Solar Leaders Plead for MD Legislation
Chesapeake Climate Action Network, 17 August 2018
Ocean City Officials Strengthen their Opposition to Proposed Wind Farms
Institute for Energy Research, 17 August 2018
Fresh Water Impact Concern Chesapeake Bay Watermen
WJZ-TV CBS, 17 August 2018
Md. Governor Reacts to Conowingo Dam Debris in Chesapeake Bay
WBOC, 16 August 2018
Second Wave of Debris, Pollution Enter Bay After Conowingo Dam Opens Gates
WBOC, 15 August 2018
Op-Ed: As Weather Worsens, We Must Double Down on Chesapeake Bay Protection
Baltimore Sun, 14 August 2018
Chesapeake Bay Program Keeps Hogan as Chairman
The Star Democrat, 10 August 2018
A Day of Chesapeake Bay Politics: Plenty of Harmony, Some Discord
Maryland Matters, 7 August 2018

DFA Chairman Rob Newberry was on hand at the meeting of the Executive Council for the Chesapeake Bay in Baltimore. Gov. Hogan was unanimously re-elected as Chairman of the Council and acted as host to Governors from Delaware and Virginia, as well as the Acting Director of the EPA, the Deputy Mayor of DC, and proxies for the Governors of Pennsylvania, New York, and West Virginia. Member States renewed their commitment to meeting the EPA's pollution goals but acknowledged that there is plenty of work left to do before the 2025 deadline.
Facing an Onslaught of Debris in the Chesapeake, Gov. Hogan Asks Other States to Do More
The Washington Post, 7 August 2017
Along with Debris Littering Waterways Comes Another Concern: Pollution
Capital Gazette, 3 August 2017
31 July 2018
It seems unlikely that anyone could blame the working watermen for the horrifying results of last week's storms. The Conowingo Reservoir has reached dynamic equilibrium; it's full. It is no longer trapping the junk streaming downstream from NY and PA; it is loading that phosphorus, nitrogen, sediment and debris into the bay in shocking proportions every time spill gates open and water rushes through at higher than 100,000 cubic feet per second (cfs). Last week it came through at 400,000 cfs. We're all feeling the results. As are the Bay's submerged aquatic plants, oysters, crabs and other marine life. It's time to come up with a plan to deal with that material behind the Dam. And Exelon has a responsibility to share the burden of the cost; they are are making money off a public resource and not taking appropriate steps to ensure that their business is run safely.


WJZ 13 CBS Baltimore, 30 July 2018
"Working with our partners and stakeholders, we can help rebuild the oyster population while also improving the health of Chesapeake Bay," Maryland Natural Resources Secretary Mark Belton said. "This funding will go toward ongoing oyster industry programs and projects, and help design and develop new initiatives that could benefit both the bay and our working watermen."
Hogan Administration Announces Additional Funding for Bay Oysters
MDNR, 23 July 2018
Why the Fishing Industry is Against Offshore Wind Farms Near Ocean City
Delmarva Now, 20 July 2018
EXCLUSIVE: DPW caught dumping chlorinated water into the Jones Falls
WBOC, 20 July 2018
Approved Amendment Strips EPA's Role in Chesapeake Bay Cleanup Efforts
WBOC, 20 July 2018
As the Tide Rises Against Them, Deal Islanders Hold Their Ground
Bay Journal, 19 July 2018
Army Corps Commander Retires from Baltimore District with a Legacy of Oyster and Island Restoration
Bay Journal, 18 July 2018

Chesapeake Bay Media, 13 July 2018
Sustainable Fisheries Goal Implementation Team June 2018 Meeting Summary
Chesapeake Bay Program, 12 July 2018
MAFMC and NEFMC Launch Northeast Offshore Wind Webpage
MAFMC, 11 July 2018

Fox 5, 7 July 2018
Scientists Scrutinize Virus, Contaminants in Smallmouth Bass Die-Off
Bay Journal, 5 July 2018
Blue Crab Population in Chesapeake Bay Down for a Second Year
Delmarva Now, 2 July 2018

MDNR: The Seafood Marketing Program, 29 June 2018
Congress is Considering Big Changes to Longstanding Federal Fisheries Regulatory Act
Pensacola News Journal, 29 June 2018
Man-made Oyster Reef near Key Bridge 'Flourishing,' Chesapeake Bay Foundation Says
Baltimore Sun, 28 June 2018
Amid Rising Waters, Smith Island Puts Faith in God, Jetties
Bay Journal, 28 June 2018
New Report Evaluating US Shellfish Aquaculture Permitting Systems Now Available
NOAA Fisheries, 27 June 2018
Summer Dead Zones in Chesapeake Bay Breaking Up Earlier
Phys.org, 27 June 2018
US Commerce Department Announces Appointments to Regional Fishery Management Councils for 2018
NOAA Fisheries, 27 June 2018
Hogan Administration Awards $22 Million for Chesapeake Bay Restoration Projects
MDNR, 26 June 2018
Flotilla of Saildrones Deploy to Arctic and Pacific for Earth Science Missions
NOAA Fisheries, 26 June 2018
Virginia Shore Dredging Projects Get Federal Funds
Delmarva Now, 19 June 2018
Feds Give Qualified Okay to Dredge Oyster Shells from Man O' War Shoal
Bay Journal, 18 June 2018
WIP Plans out Phase Three
The Star Democrat, 18 June 2018
Scientists Say They're Confident Chesapeake Bay Health is "Significantly Improving"
Baltimore Sun, 15 June 2018
Army Corps Rejects Request to Fund Maryland Oyster Restoration
Bay Journal, 13 June 2018
Hurricane Season 2018: Experts Warn of Super Storms, Call for New Category 6
Inside Climate News, 2 June 2018
Data the New Driver in Conservation decisions Regarding Bay
Bay Journal, 1 June 2018
Report: Chesapeake Bay Improving but Huge Challenges Remain
The Star Democrat, 31 May 2018
A Dynamic Ocean Management Tool to Reduce Bycatch and Support Sustainable Fisheries
ScienceAdvances, 30 May 2018
Pearl in the Making, Programs Bolster Oysters in the Chesapeake
U.S. Fish & Wildlife Service, 29 May 2018
Maryland Waterway Improvement Fund Awards 12.5 Million
Maryland DNR, 23 May 2018
A Bi-Product of the Rainy Weather: Sewage Overflows
Baltimore Brew, 22 May 2018
NOAA Response to FERC re: Conowingo and Sturgeon
NOAA Fisheries, Greater Atlantic 18 May 2018
Researchers Hopeful of Chesapeake Bay Health after Dolphin Sightings
WBAL TV11, 15 May 2018
Over-Fished List Drops to a New All-Time Low
NOAA Fisheries, 14 May 2018
DFA Responds to MDE WQC for Exelon, Conowingo Dam
Delmarva Fisheries Association, 4 May 2018
DFA Supporter Named to Oyster Advisory Commission
Maryland DNR
DFA Response to The Star Democrat Article re: Rockfish
Delmarva Fisheries Association 18 April 2018
(Published in The Star Democrat 20 April 2018)
MDNR Response to Oyster Season Extension Request
Maryland Department of Natural Resources, 28 March 2018
Hogan Responds to DFA Oyster Advocacy
National Fisherman, 27 March 2018
DFA Urges Secretary Belton to Extend Oyster Season ‎
5 March 2018
Heavily lobbied menhaden bill finally emerges
Daily Press (Newport News, Va.), 28 February 2018