Blessing of the Fleet kicks-off Rockfish season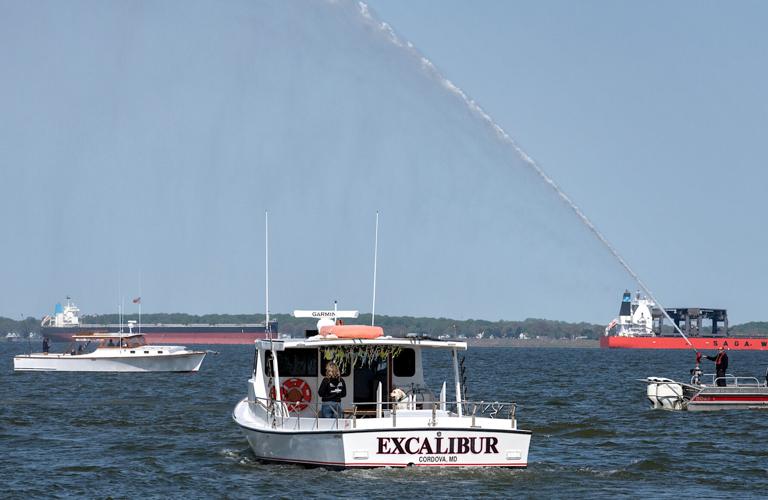 Photo By Dale Hall
STEVENSVILLE — Saturday morning, April 30, Kentmorr Marina owner Peter McArdle hosted the inaugural "Blessing of the Fleet." Marking the occasion, McArdle was joined by Maryland State Senator Steve Hershey, Kent Island United Methodist Church Pastor Bobby Timms and County Commissioners Chris Corchiarino and Jack Wilson.
Musician Stephanie Shields played a solo rendition of The Star-Spangled Banner to open the ceremony. Hershey, who served as master of ceremony for the event, read a brief history of the Blessing of the Fleet. "The Blessing of the Charter Fleet is a tradition that began centuries ago in Mediterranean fishing communities. It is now practiced by all as a blessing from the local priest and pastors that meant to ensure a safe and bountiful upcoming fishing season. In our Chesapeake Bay ports, the event was brought to us by immigrants who held strongly to their Christian religious beliefs…Today we celebrate the beginning of this year's boating season by joining together for a blessing of our Charter Fleet," he said.
Timms, a lifetime Kent Islander with family who has worked Chesapeake Bay waters for many generations spoke a blessing on each of the 21 charter boats, their captains, family members and crews.
Full Article
Stay Connected - DFA Social Media