Mid-Atlantic Local Food Resource Map Now Live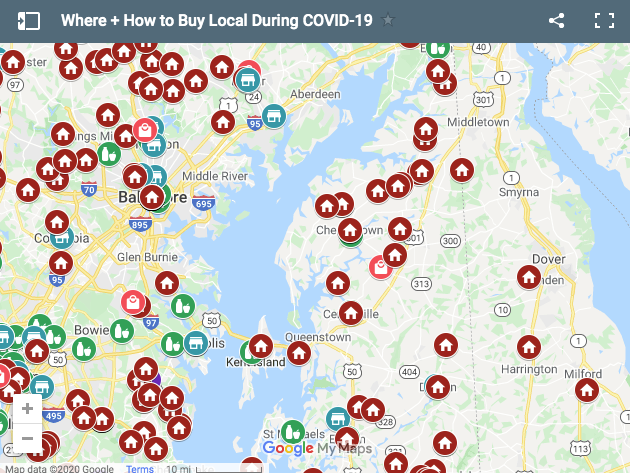 Future Harvest and the Maryland Farmers Market Association have announced a new online map to help people find fresh, local foods in the Chesapeake Bay region during the COVID-19 pandemic. There are already 500+ entries on the map.
The organizations invite more farmers, markets, and producers to participate.You can view the map here or by looking at it below, By clicking on the doc link in the top left-hand corner, users can find the form to submit an entry and to read the safety protocols. In case people have a hard time finding the docs, they can access the submission form here to get on the map.
Equally as important! All farmers, markets, and producers are asked to read and abide by the safety protocols here, for the sake of farmers and consumers alike
Stay Connected - DFA Social Media